Hi there!
My name is Anthony, but I'm better known as the author of
The Travel Tart - Offbeat Tales From A Travel Addict
.
I write about the funny, offbeat and downright weird aspects of world travel today.
I love travelling around this planet of ours to experience it's awesome people, cultures, food and beer.
I even do crazy stuff like cycle down
'The World's Most Dangerous Road
'
in Bolivia: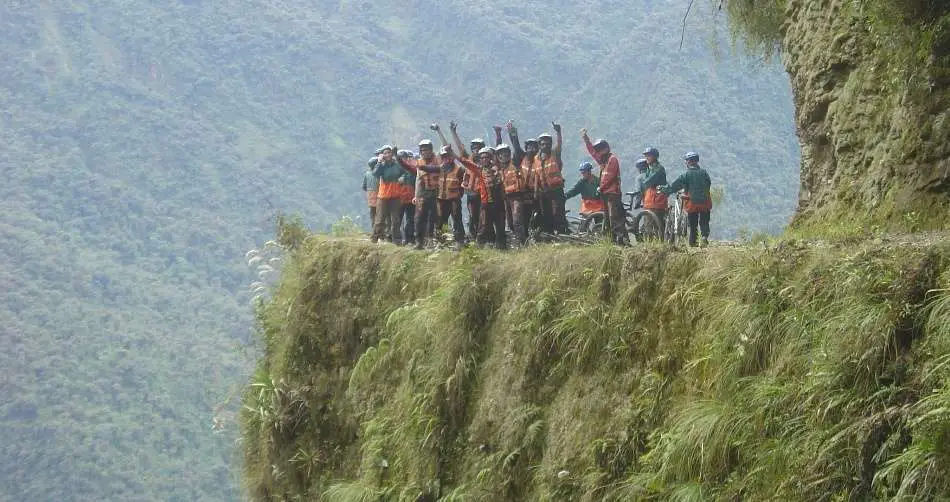 Anyway, I am from the West Island of New Zealand -
Australia!
That's right, since there's so many Kiwis over here, I decided to put in an application for me to go over to New Zealand for a while and even up the numbers a tiny bit!
Basically, the nice people at
Entirely Kiwi
and their
'World Famous'
promotion want to shout someone an all expenses paid trip around New Zealand for 3 months.
If you look at the
'About'
section on the right hand side of this blog, it's similar to the hugely successful 'Best Job In The World' promotion - but with tonnes more sheep and less sunshine.
Out of hundreds of entries, they were silly enough to shortlist me in their Top 10 choices.
I was fairly stunned about this because I decided to put in a fairly shonky application at the last minute, including a terrible sequence of me pretending to have a New Zealand accent - if you're feeling a tad insane, you can view it
here
.
Unfortunately, I've sold my soul and mentioned that I would even wear an All Blacks jersey for the entire trip if I won.
But I need your help - to send me to New Zealand, click on the
'Follow'
button on the right hand side. The winner will be selected from the Top 3 most followed blogs!
Anyway, talk soon, and stay tuned for more posts!
Cheers
Anthony